Advanced Equipment

From graining to finished goods.

•Acrylic And Styrene Sheet Production     •CNC Lathe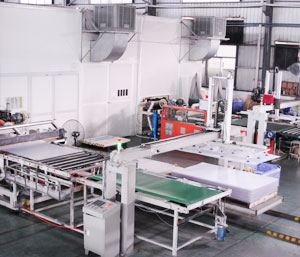 •3D Modeling                •Sampling       

•Vacuum Forming              •Injection Molding

•Mold Making               •Custom Fabrication  

•Die Cutting                •Engineering 
                
•Custom Imprinting              •Fulfillment     

•Screen/Silk Printing             •Diamond Polishing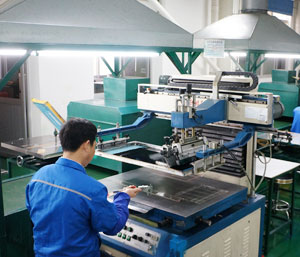 •Four-color Solvent Printer           •LED backlight  

•Extrusion Production Line           •China Factory


To develop a crystal clear product without trapped air bubbles and other contamination took our technicians years of experimentation.

Finally, our acrylic products looked like fine crystal and were extremely break resistant!

We will be happy to send you presentations of previous work.

With over 60 years of experience , Deflecto is your best reliable source for your custom acrylic fabrication needs. No job is too large or too small for our highly skilled fabricators on site.

From Marketing research to prompt & safety delivery , our professional team offer you one-stop, rest assured service

Here you are our Customise process for your reference:

1. Ideation
 Please contact us with your idea / sketch or your drawing, our professional representative will have further discussion with you in order to understand more of your need. we will study your brand, market positioning, budget and forecast order qty and then give you our professional sugguestion on the product size, material, structure , color, printing solution for your choice.

2. Creative Design
Based on your need & within your budget, we will offer you the best design in 2D & 3D format.

3. Sample Confirmation
Upon your confirmation on the price and sample order, we will make the sample in 3-7 days, get your final approval before the mass production.

4. Mass Production
Our 585 staffs in area of 40,000 square meters factory are ready to serve for your order, we have specialist to follow up your order status, make sure the products are exactly the same as your need in high quality standard, as well as timeline management.

5. Prompt & Safety Delivery
The more than 20,000 square meters of three-dimensional warehouse management enhances the ability of inventory.

Our logistic center will arrange the shipment for you not only by sea, but also by air & by express. From EXW to DDP service are all available for you.

To protect your goods, we also provide different kind of protective packing before shipment such as outer reinforce packing, pallets, wood rack ect.